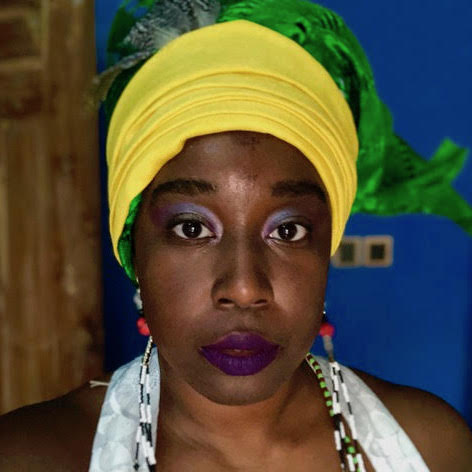 !-- /left-wrapper--->
Ifátùmínínú Bamgbàlà Aresà
Recruitment
Ifátùmínínú Bamgbàlà Arẹ̀sà is an emerging photographer and performance artist with a background in education and film. Born and raised in New Orleans, Ifátùmínínú suppressed her creative side for a decade before moving to Tanzania where she was reborn. There, she directed an award-winning film, co-founded a non- profit dedicated to creatives and traveled around the continent connecting with other artists.
She expresses herself and her identity through her ancestors who guided her back to their spirituality, a spirituality that was intentionally vilified and hidden from her.
Ifátùmínínú recently began a meet up for melanated folks entitled "A Black Creative's Guide to Art Exhibitions" in which BLACK people convene, take up space and have relaxed discourse about art from THEIR perspective.
Her current ancestor-led work is to engage the public in the Greater New Orleans area in dialogue about the changing landscape and exploitation of post-Katrina New Orleans. She also founded Local New Orleans, a t-shirt line that expresses her views on such topics like gentrification and the colonization of African-American traditions within the city.